Have you ever considered adopting a more eco-conscious approach to your travels? As we venture into the world, we have the power to make choices that reduce our impact on the environment. If you're planning your next safari adventure in Southern Africa, we've got some fantastic suggestions to help you tread lightly on our precious planet. Eco-responsibility begins with us.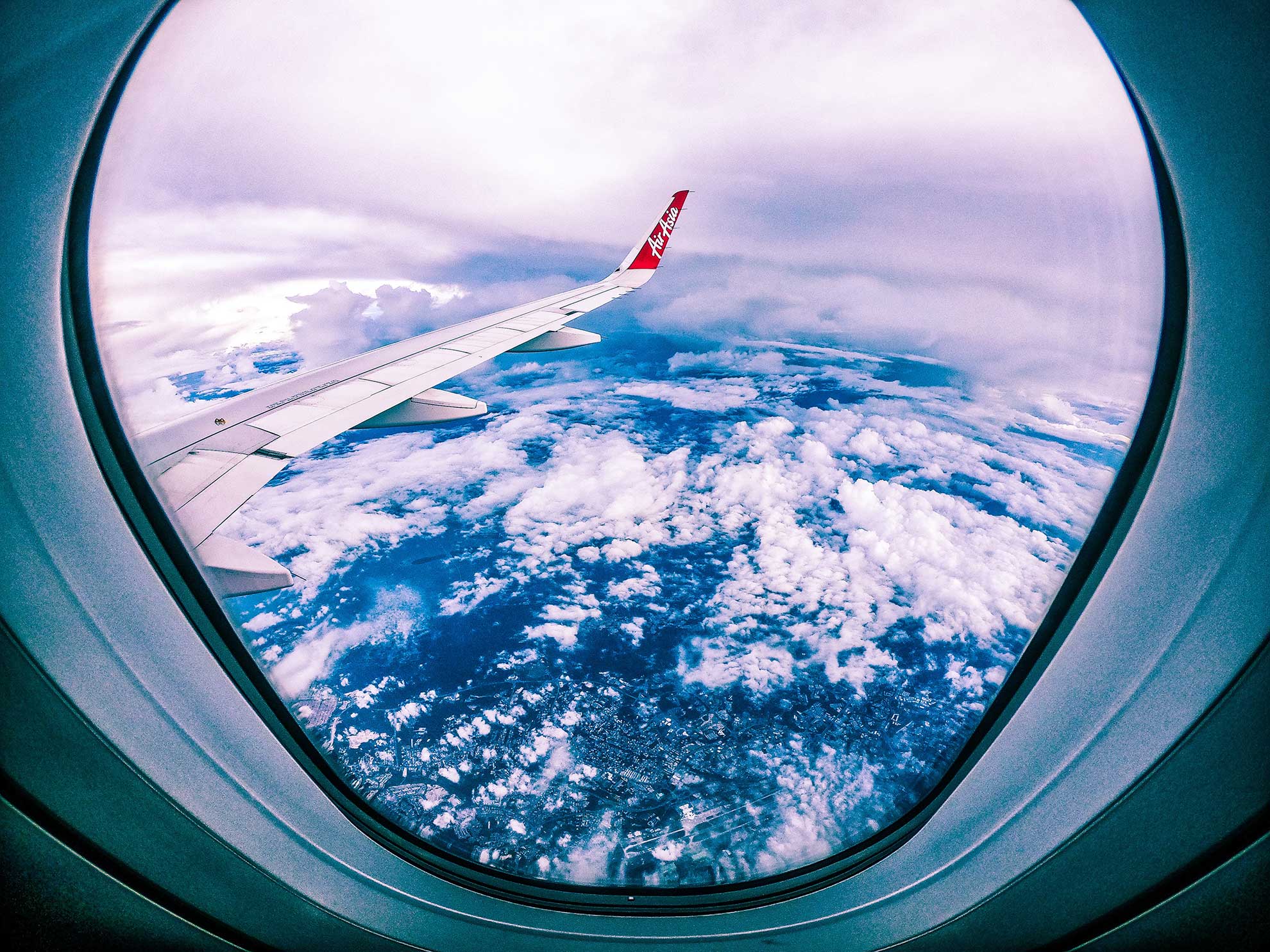 Fly direct and lighten your carbon footprint
Every choice we make during travel can have a significant impact on the environment. Did you know that the most fuel is burned during take-off and landing? Choose direct flights to your destination to reduce your carbon footprint. Our dedicated reservationists at Go Touch Down Travel & Tours can help you find the most direct route to our lodges, making your journey greener from the start.
Carry on, economically
Reusable coffee cups and refillable water bottles have become eco-travel staples, but it's easy to slip back into single-use habits while on the go. We encourage you to bring your reusable water bottles to refill along the way during the day. Don't forget to pack your travel flasks for that morning coffee on your game drive – it's not only a smart choice but also an economical one.
Mindful laundry for water conservation
Conserving water is crucial in the global effort to protect our environment. Surprisingly, towels and bed linens contribute significantly to a lodge's energy and water consumption. By using your towels more than once and hanging them up to dry, you can make a real difference. These seemingly small actions directly reduce water and energy usage while helping to keep our waterways free from harmful chemicals.
Foster community interaction
Enhance your travel experience by engaging with local communities. Consider adding a social enterprise visit to your itinerary. Not only is this an educational experience, but it also supports local communities and inspires greater conservation efforts. Knowledge is power when it comes to conscious travel.
Enrich your soul with authentic experiences
Instead of being a passive observer, actively participate in authentic experiences. Our walking safaris and immersive walking trails offer you the opportunity to get closer to nature, to touch, feel, and connect yourself in the wilderness. These experiences will not only enrich your soul but also provide valuable lessons about the bush.
Show love to local businesses
Support locally owned businesses, particularly in economies that rely on tourism such as the safari sector. Curio shops are stocked with locally sourced artisanal products that contribute to conservation and small business owners.
Digital detox: Declutter and save energy
Even in the digital world, our actions have consequences. Data stored in energy- and water-dependent data centres leaves a footprint. Consider decluttering your digital life by removing redundant files and data. Embrace the idea of quality over quantity and savour the moment with your eyes, not just your smartphone.
Nature is nurturing
Spending time outdoors is not only a pleasure but also a reminder that we are part of nature. The soothing effect of greenery on our well-being is well-documented. Being near nature can calm our vital organs, from our breathing to our digestion and heart rate. You can also contribute to nature's preservation by learning about our conservation efforts and how you can get involved.
Ask questions and be curious
Engage in conversations with businesses and fellow travelers. Curiosity and open dialogue are essential in addressing greenwashing and promoting eco-friendly practices. By asking questions and seeking solutions, we can collectively make a positive impact on the planet.
Take it slow and linger longer
Embrace the philosophy of quality over quantity. Spend more time in each destination, allowing you to make a deeper connection with the places you visit. If you have the flexibility, consider combining work commitments with vacation time. With reliable Wi-Fi, you can set up your office in the pristine surroundings and reduce your environmental impact by moving less.
Eco-tourism isn't just a buzzword; it's a conscious choice that can make a world of difference. By adopting these eco-friendly practices during your safari in Southern Africa, you can be a part of the solution and help protect the beauty of our planet for generations to come. Travel responsibly, and let's celebrate a greener way of exploring the wonders of Africa.
Let us plan your dream
Southern Africa trip!