Dive into an adventure that'll awaken your senses, leave you in awe, and make memories that stick with you forever. Discover the wonders of Victoria Falls with Go Touch Down Travel & Tours! We're all about creating exciting and captivating experiences for our travelers. If you're up for an adventure that embodies beauty and amazement, look no further! Here's what makes Victoria Falls a must-visit: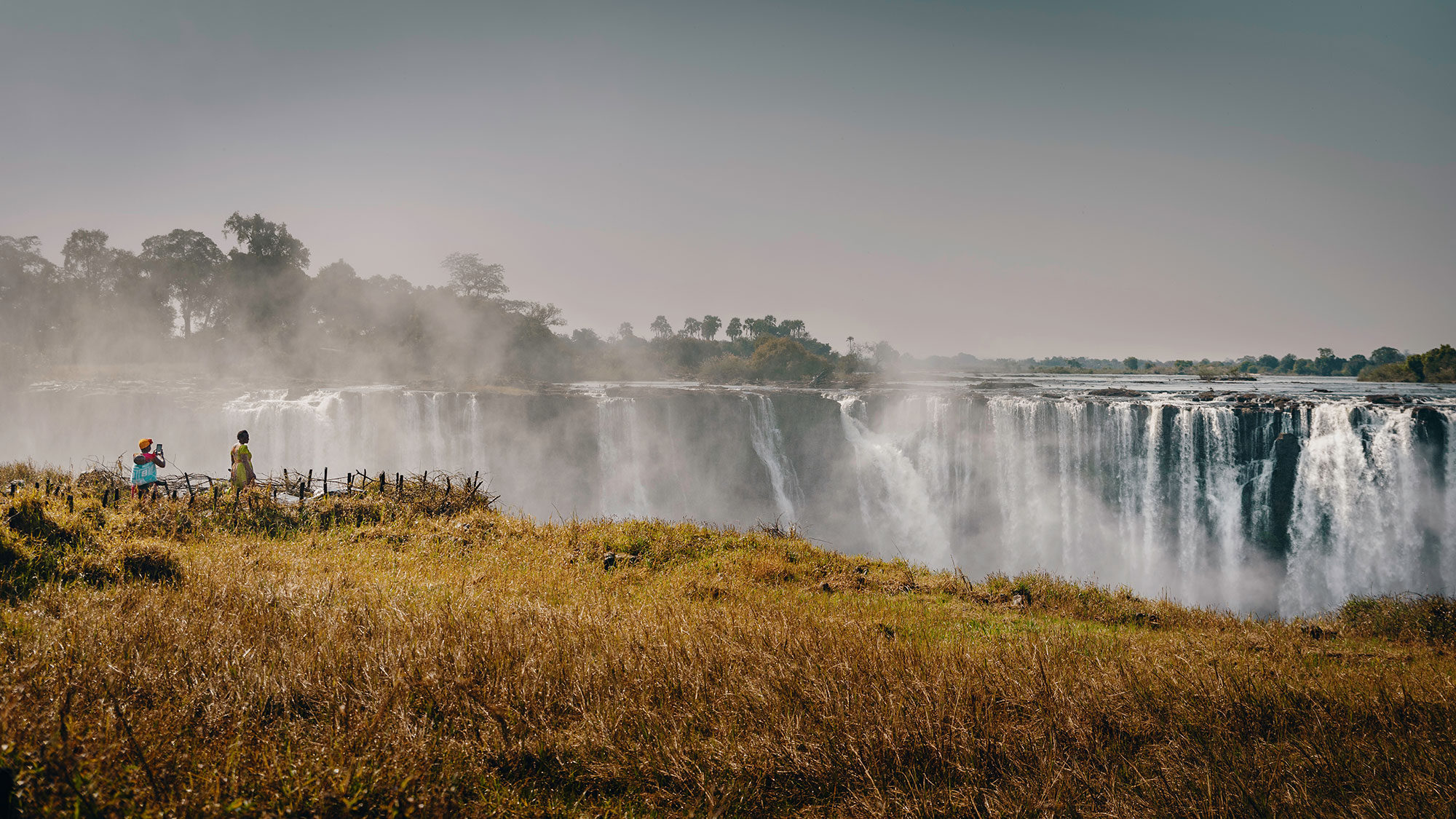 Nature's grand spectacle
Victoria Falls, known as "The Smoke that Thunders," is one of the world's most spectacular natural wonders. Imagine standing before a curtain of mist, feeling the ground tremble beneath your feet as the Zambezi River cascades over the cliff's edge, plunging into the gorge below. The sheer magnitude of the falls is breathtaking, a testament to the raw power and beauty of nature. Witnessing this phenomenon in person is an experience that words cannot adequately capture.
Intimate and personalized experience
At Go Touch Down Travel & Tours, we believe that the best experiences come from intimate settings. That's why our Victoria Falls tours are designed for small group sizes, with a maximum of six people. This ensures that you can fully immerse yourself in the magic of Victoria Falls without the crowds, allowing you to connect with the environment and the falls on a personal level.
Adventure for every sensibility
Whether you're an adrenaline junkie or someone who prefers to take in the sights at a more leisurely pace, Victoria Falls offers activities to suit every sensibility. Feel the rush of excitement as you take a heart-pounding bungee jump from the Victoria Falls Bridge or soar like a bird during a thrilling helicopter ride over the falls. For a more serene experience, embark on a sunset river cruise along the Zambezi River, where you can toast to the day's end while witnessing wildlife gathering by the water's edge.
Wildlife encounters and natural beauty
A visit to Victoria Falls is not just about the falls themselves; it's also an opportunity to immerse yourself in the stunning natural landscapes that surround them. The Zambezi National Park is home to a diverse array of wildlife, including elephants, buffalo, hippos, crocodiles, and a variety of bird species. Our experienced guides will lead you on unforgettable game drives and walking safaris, bringing you closer to the wonders of the African wilderness.
Cultural connections
Beyond the natural beauty, Victoria Falls offers a chance to connect with local cultures and traditions. Engage with the warm and welcoming people of the region, learn about their way of life, and discover the stories that have shaped their communities. Your journey with Go Touch Down Travel & Tours will provide you with opportunities to visit local markets, interact with artisans, and gain insights into the rich tapestry of African culture.
Sunsets to remember
There's something truly magical about the sunsets at Victoria Falls. As the sun dips below the horizon, casting golden hues across the sky, the falls themselves are bathed in a soft, ethereal light. It's a moment of serenity and reflection—a perfect ending to each exhilarating day of exploration.
Victoria Falls is more than a destination; it's an experience that will touch your heart and soul. With Go Touch Down Travel & Tours, you can experience the majesty of Victoria Falls in an intimate and immersive way. Whether you're drawn by the thundering beauty of the falls, the allure of adventure, or the desire to connect with nature and culture, Victoria Falls promises an unforgettable journey. So, are you ready to answer the call of this captivating wonder? Join us on an adventure that will leave you with memories to treasure for a lifetime. It's time to explore Victoria Falls with Go Touch Down.
Let us plan your dream
Southern Africa trip!